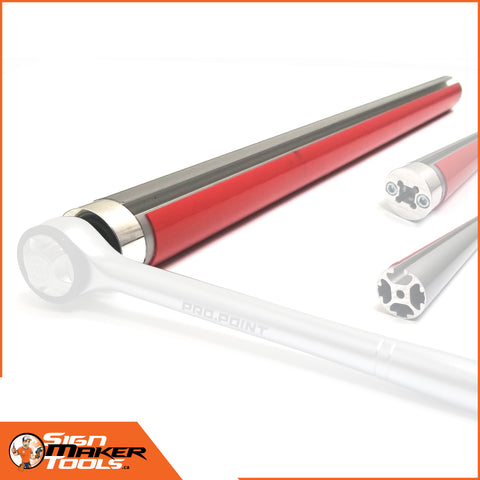 YelloRapid Remover
Possible 2-4 week lead time
This tool doesn't need that many words! Everyone who once saw it "in action" almost can´t believe how great it works. The most annoying and time-consuming work of our industry now can be done with fun in just minutes. Honestly - even older digital prints from over 20ft length can be removed with ease in just minutes. The concept is again pretty simple: Due to the synchronous movements and the intelligent tube system, we combine the solid grid of the material with the strong leverage of the ratchet. It works just AWESOME!!!
NOTE - 1/2" ratchet is not included
The RapidRemover is in 3 versions available
• RapidRemover 23.6"
• RapidRemover 39.4"
• RapidRemover Extension
---
We Also Recommend
---