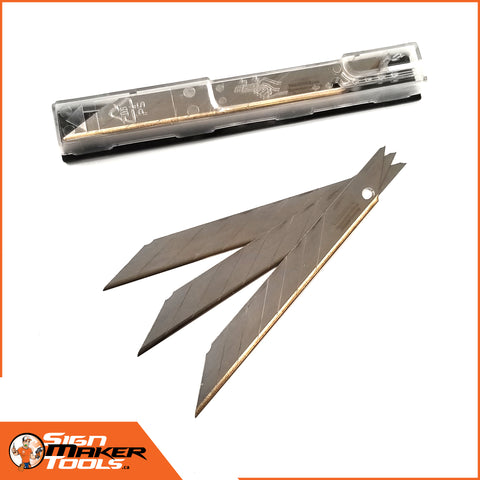 Titan Blades 30° (10 pk)
According to the leading blades manufacturers in Germany, the best blades are titanium and nitride coated which helps the blade to get an even sharper cut. This is the result of many tests that sign-makers did on the blades.
This coating assures you a perfect cut without putting any effort into your actions. It also is very easy to cut through vinyl that is already stuck to a sign or a vehicle without hurting the material underneath – Given that you already got some practice and know what you are doing. A given fact: Made In Germany still counts more than Made In China!
---
We Also Recommend
---