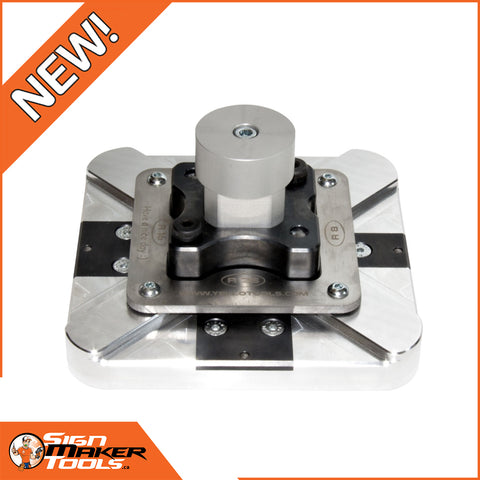 PowerPunch Corner 4
Suitable punching tool for the  PowerPunch
The PowerPunch Corner can 
round
 four different radii! The extremely stable 
corner rounder
 punches four different radii with just one insert plate: 
8mm, 12mm, 16mm, and 25mm
. Simply turn the plate or punch it from the side and you have this practical "4-in-1" system for various solid materials.
More than four tons of punching force

Punches 

aluminum, brass, copper, and even steel

Four different corner radii: 8, 12, 16, and 25 mm
You can also order the insert as a set, including the PowerPunch Base.
---
We Also Recommend
---