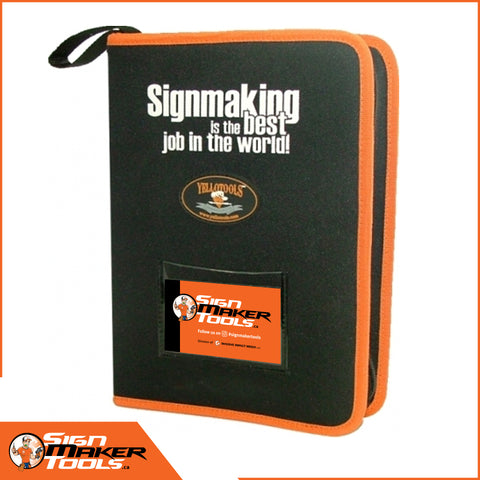 YelloCase SET
End with the annoying search for MiniCutter, tweezers and small tools. The constant search especially after small parts we were definitely tired and so we developed the ultimate " Case " for sign makers. Everything has its place here. Keeping order is no longer difficult. Also the excuses of the colleagues, this is "his tweezers" is history! In the development, we put a lot of emphasis on the details of this ingenious bag, In addition to your current job design, your business cards finally have a permanent place. So you can "shine" on the next construction site, if (again) an interested passerby asks for a map ...! With the new "YelloCase" everything is and remains clear and orderly. It makes working much more fun and leaves your customer with a perfect impression.
Durable nylon fabric

Special tool partitions

Tray for your business cards

Transparent protection for design or oversize

Completely closed by a zipper
NOTE - a final invoice will be displayed in Canadian dollars.
---