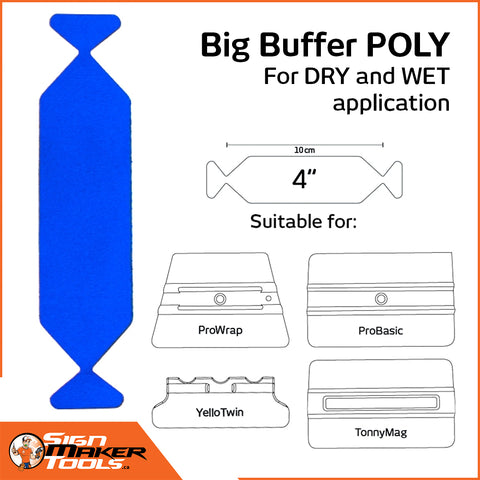 Buffer BigBuffer Poly 4"
Our particularly slippery and extremely durable squeegee buffer.
Squeegee coatings or edge protectors are simply indispensable in many applications. Whether as scratch protection of the film surface or as sliding reinforcement, different fabric variants are used. For more than 10 years, we have been producing and selling the ingenious sash shape of film pro ROBIN BOES , which guarantees perfect embedding of the squeegee corners. By popular demand, we have rethought our assortment again would like to offer you here a simple overview for better orientation.
---
We Also Recommend
---