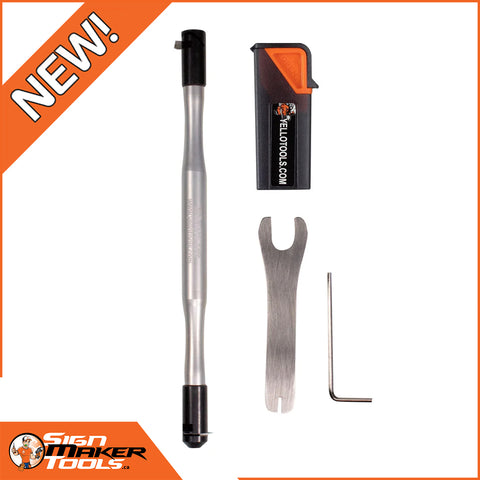 MaliCut
Special knife for cuts in car body gaps
As part of our DBS program ( designed by a signmaker  - developed by signmakers for signmakers), we once again had a wild idea: Kevin Kempf from PG Nola wanted a knife with which he could cut "around corners": In deep crevices in the bodywork such as For pick-up trucks, for example, he wanted to make an invisible undercut between the cab and the loading area so that no flashes of the original color penetrated. So we worked on this idea until finally, the  MaliCut came out ;-)
At this point we expressly point out that experienced professionals should only use this knife: An undercut, in which the pressure on the foil is achieved by pulling, should be practiced.
The blade holder of the  MaliCut is designed in such a way that a piece of commercially available snap-off blades can be inserted at an angle of 45° or 90°. Of course, our professional blades like e.g. B. the  TitanBlades or BlackBlades in the Malchut . The high-quality artistry made in Germany helps with the execution of this complicated application.
A BladeBreaker Mini is included so that the blade pieces can be safely stowed away.
Product features
Special knife for undercuts

for use with blade pieces

Blade position: 45° or 90°

Dimensions: 210 x 80 x 38mm
Scope of delivery
MaliCut knife

  body

Blade Breaker Mini

Allen key

Mini Wrench
Note: The article is delivered without blades!
---
We Also Recommend
---